About Us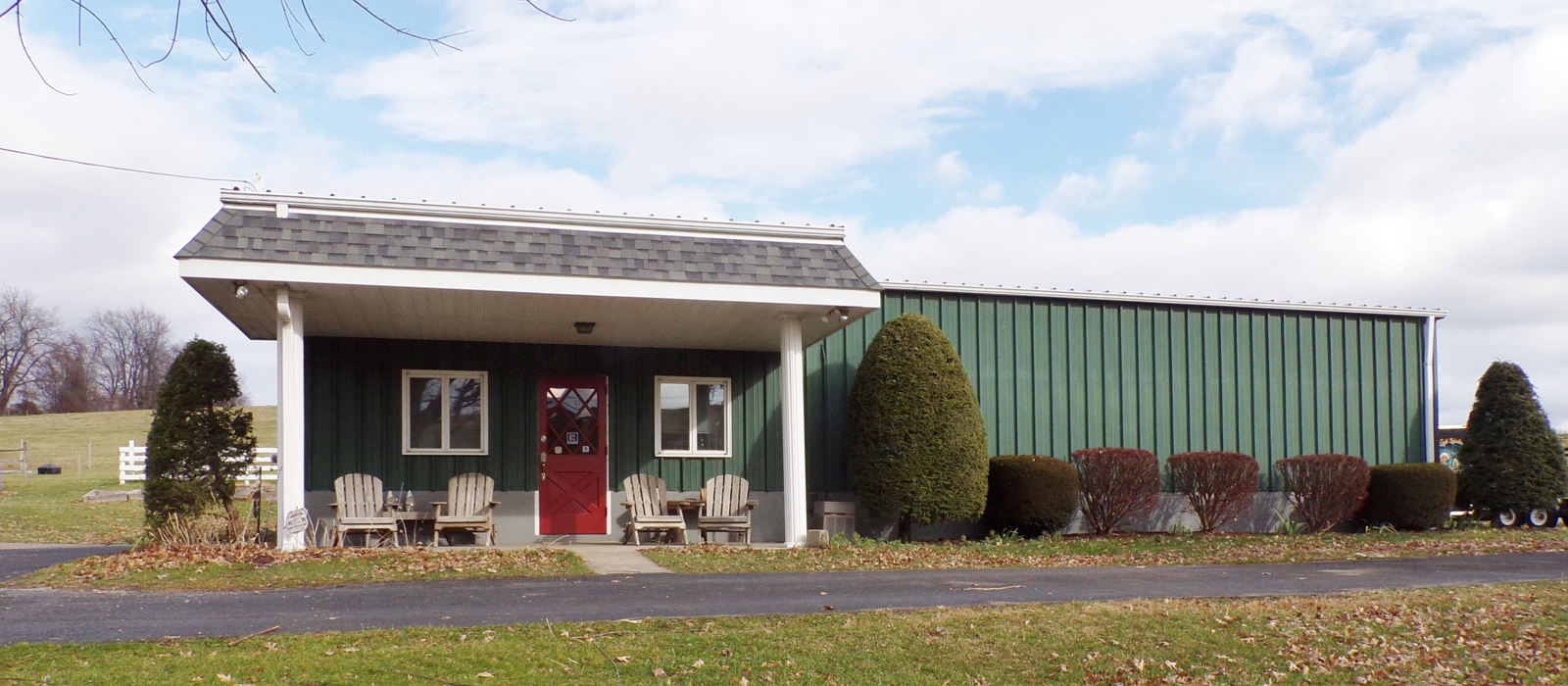 For over 65 years the Rittenhouse Auction Company has served private individuals, estates, financial institutions, attorneys, businesses and corporations, government agencies, and more.
Wylie and Joan Rittenhouse founded Rittenhouse Auction Company in 1955. They dedicated their careers to working hard for their clients and customers. Both were active in the Pennsylvania (PAA) and the National Auctioneers Associations (NAA). Wylie served as a president of the NAA and was inducted into the NAA Hall of Fame. Joan served as a president of the NAA Auxiliary and was inducted into the NAA Auxiliary Hall of Fame.
Wylie Rittenhouse was a respected speaker and presented at programs across the US. He tirelessly worked to make his profession better and was always available to help those in need. Both Wylie and Joan were well-respected for their integrity and kindness to their clients, customers, professional associates, friends, and most importantly, their family. They instilled their excellent work ethic, honesty, and community engagement in their children and grandchildren.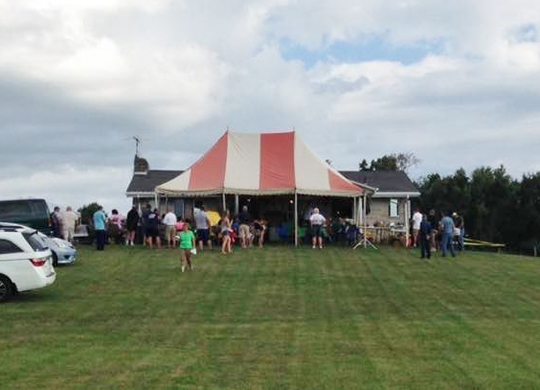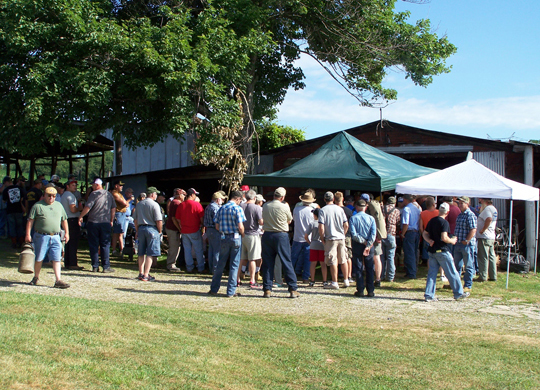 Wylie and Joan's daughter, Sandy Brittingham, began working for her family's company at an early age and grew up in the business. After obtaining her degree in Business Administration at West Virginia University, she became an auctioneer in 1982, and continued the tradition of her parents. In 2013, the business transitioned to the Rittenhouse Auction Company, LLC with Sandy as the owner. She continues to provide the personalized service and customized marketing plans her clients need. She knows her community, and works to create the best possible result for clients and customers alike. Her support staff likewise engages with everyone, seller and buyer alike, with the integrity, speed, and thoughtfulness that has come to be expected from Rittenhouse Auction.
Whether it is a small estate, large multi-parcel real estate auction, Sandy approaches the task with the same energy, passion and enthusiasm to best serve the needs of the client to achieve favorable results. This includes live auctions and online auctions. With online auctions, we combine the convenience of shopping at home with the thrill of a live sale, and an easy, scheduled pickup time that makes shopping a breeze, while still maintaining the fair, competitive pricing sale to the highest bidder methods you value in a live auction. Visit the Online Bidding tab to view upcoming online auctions and bid.
---
OUR AUCTIONEERS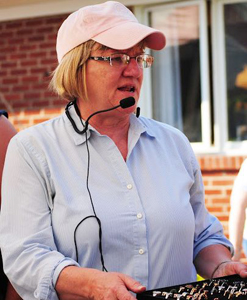 Sandra (Sandy) R. Brittingham (AU-1997),CAI GPPA
Owner
Owner of Rittenhouse Auction Company LLC Sandy Brittingham is one of the top auctioneers in Pennsylvania. Her experience in quality marketing and auctioning excellence have led to her success as an Auctioneer and Realtor. She has been an auctioneer since 1982 and has conducted hundreds of auctions for both real and personal property. Her real estate experience includes residential and commercial properties. In 2013, Sandy was the first female auctioneer inducted into the Pennsylvania Auctioneers Association Hall of Fame. She served as the president of the PAA in 2007. In 1996, Sandy received the distinction of being awarded the title "Certified Auctioneer" by the Certified Auction Institute (CAI). She is a member of the Fayette Board of REALTORS, where she has also served as a president, and was awarded Realtor of the Year in 1997. She is a Graduate Personal Property Appraiser (GPPA) and is a member of the Pennsylvania Association of REALTORS, the National Association of REALTORS, and the National Auctioneers Association. Her marketing materials have won awards at the Pennsylvania Auctioneers Association in many categories. In 2019 she was awarded the Realtor Emeritus award from the National and Fayette Board of Realtors.
Her clients include private individuals, estates, trusts, farmers, bankers, local businesses and corporations. These clients express satisfaction at the results of their sales, as well as to Sandy's consistent professionalism and detail-orientation. Sandy's engagement in the community is substantial: she has raised hundreds of thousands of dollars through benefit auctions for charities in her community. Beneficiaries include the American Heart Association, Third Presbyterian Church Moving For Missions, Leukemia and Lymphoma Society, Boy Scouts of America, Girl Scouts of America, and many others.
Sandy is committed to her church, friends, and family. She and her husband Mike Brittingham have three daughters, Jayme, Joanie and Katy, and she is a grandmother to Laurelin, Kevin, Andy, and Eleanor.
---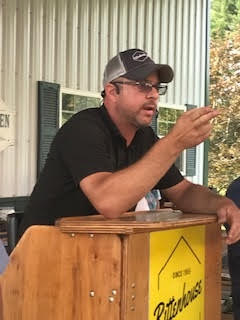 Mark McCracken (AU-5685)
Auctioneer
Mark McCracken joined Rittenhouse Auction Company in the summer of 2006. He attended Mendenhall School of Auctioneering in High Point, North Carolina in August 2007 and became a licensed auctioneer in February 2011.  As a life-long farmer, Mark has extensive knowledge of all things farm-related and specializes in tools and industrial equipment.  Mark is a member of the Fayette Board of REALTORS and the PA Auctioneers Association (PAA).  He has done benefit auctions for several local organizations, including the PA Holstein Association and Cherry Tree Alliance Church where Mark is a member.  In his free time, Mark enjoys working on his family's farm and spending time with his family which includes his wife Tammy, son Andy and daughter Carly.
---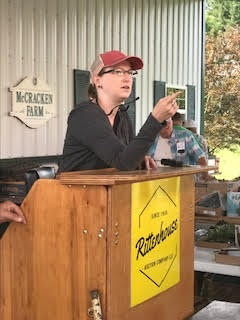 Rachel Ritchey (AA019673)
Apprentice Auctioneer
Rachel Ritchey started working for Rittenhouse Auction Company in 2013, where she has worked as a clerk, cashier, and office assistant, before becoming an Apprentice Auctioneer in 2019. She has a wide-ranged background in technology and specializes in online auctions. She is a member of the Pennsylvania Auctioneers Association and serves as Secretary-Treasurer of the Southwest Chapter.  In addition to her auction career, Rachel has a Bachelor of Science in Education from California University of Pennsylvania and is a part-time teacher at Allegany College of Maryland. In her free time, Rachel enjoys crocheting and spending time with her husband, Jared, and their daughters, Magdalyn and Adelaide.